Boron carbide
Author:河南新佳晟 Comefrom: Date:2014-4-20 18:36:58 Hits:

39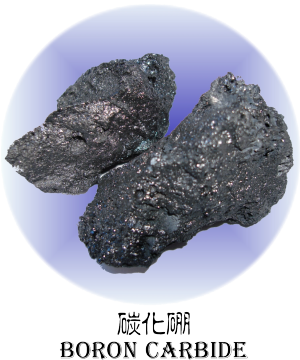 Boron carbide, is one of the most hard artificial abrasives, black powder crystal, its hardness second only to diamond, Mohs hardness is 9.36 5400-6300kg/mm2, hardness, specific gravity is 2.52g/cm3, the melting point of about 2450 DEG C, high and low temperature resistance, and acid and alkali were unreactive. Grinding high efficiency, non magnetic, is the ideal substitute material of diamond.
Boron carbide has the advantages of light weight, neutron absorption, semiconductor and other characteristics, is used in military industry, nuclear industry etc.. Boron carbide is also widely used in refractory material smelting boronizing, ion implantation, film coating and all kinds of hard alloy, grinding, polishing, drilling and other processing stone and other materials, abrasive wear, manufacturing a high degree of precision components, precision nozzle, seal rings etc.. The metal boride smelting, such as boron, boron alloy etc.. Boron carbide cutting edge technology in the high-tech field, has shown its superior physical and chemical properties.
Packaging: 20 kg or 25 kg kraft paper bag paper.
Chart for grain size distribution and chemical composition of boron carbide GB2477-83
Grit No.

Basic Grain

(μm)

chemical composition

Total B(%)

Total C(%)

Content B4C(%)

60#

250










77-80








































17-21










96-98

70#

212

80#

180

90#

150

100#

150

120#

106

150#

90-75

180#

75-63










76-79




95-97










220#

63-53

F230

63-53

F240

63-50

F280

50-40

F320

40-28

F360

28-20

F400

20-14




75-78




94-95

F500

14-10

F600

10-7

F800

7-5




74-78




91-94




F1000

5-3.5

F1200

3.5-2.5

60#~150#

250-75










76-81










93-97

46#~120#

350-60

-100mesh

<150

-140mesh

<100

-200mesh

<75

-325mesh

<44

-25μm

<25

-10μm

<10
Website:
http://www.shinjiasheng.com/english/moliaomoju/191.html