White fused alumina
Author:河南新佳晟 Comefrom: Date:2014-4-20 18:37:56 Hits:

46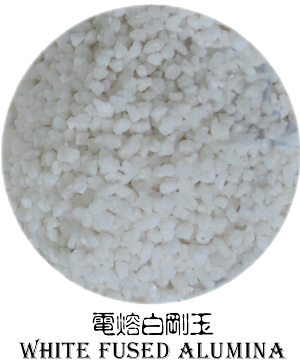 White corundum is made of high quality aluminum oxide powder as raw material, the fused refine crystalline form, its hardness is slightly higher than that of brown corundum, toughness slightly low, high purity, good self sharpening, grinding ability, heat a small, high efficiency, acid and alkali resistance, high temperature resistance, good thermal stability. Abrasives tools made of it, rent for grinding of high carbon steel, high speed steel.
Also can be used as grinding, polishing materials, precision casting, spraying and coating materials, catalyst wear body, special ceramics, advanced refractories etc..
Packaging: outer woven bag, the inner plastic lining, bags of 1000 kg net each, upper and lower opening;
25 kg kraft paper bag, 40 bag into a tray, the outer winding film.
(size: mm)
The main chemical composition (%)
Other chemical composition (%)
Piecewise sand:
Al2O3 = 99
SiO2 ≤ 0.1
Na2O ≤ 0.5
Fe2O3 ≤ 0.1
30-10
4-2
8-5
2-1
5-3
1-0.5
3-1
Mixed sand:
Al2O3 = 99
SiO2 ≤ 0.1
Na2O ≤ 0.5
Fe2O3 ≤ 0.1
50-0
25-0
10-0
5-0
Website:
http://www.shinjiasheng.com/english/naihuoyuanliao/192.html