Alumina hollow ball
Author:河南新佳晟 Comefrom: Date:2014-4-20 18:49:59 Hits:

23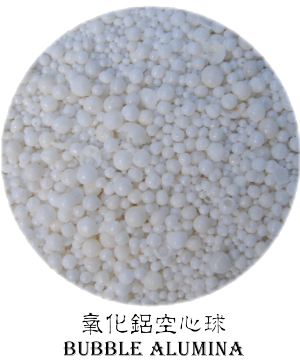 Alumina hollow ball is made of fused prepared hollow spherical heat insulation material. It is characterized by light closed hole temperature. Is the ideal insulation in high temperature furnace filling material, is also the high temperature lightweight refractory castable high-quality aggregate, is high temperature resistant and excellent heat insulation, fireproof material.
To ensure that the value of
The typical value
Al2O3
98.5
99.48
Bulk density (g/cm3)
0.5-1.0
0.74
Broken rate (%)
15
10
Refractoriness (° C)
1800
Particle size
5-0.2mm
Another: can provide high silica alumina hollow ball according to user requirements, the SiO2 content of up to 0.8% or so, increase the intensity of the sphere.
Packing: in plastic woven, the net weight of each bag is 500kg; 20kg/25kg kraft paper bags, wooden pallet fumigation.
Website:
http://www.shinjiasheng.com/english/naihuoyuanliao/195.html