Ammonium hydrogen carbonate (food grade)
Author:河南新佳晟 Comefrom: Date:2014-4-20 18:29:57 Hits:

45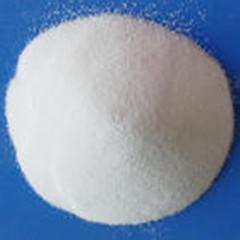 The appearance of the product is white powder crystal, with the characteristics of the expanded rapidly, bread, cookies and other baked food, is a foaming agent in the food industry ideal; at the same time, chemical raw materials (such as poly acrylamide, ammonium carbonate) have important application; electronic components in the application of magnetic material aspects of manufacture, can significantly improve the product quality.
Quality index:
Indicators of the project
Index
Result
Total alkalinity (NH4HCO3)
99.2-101.0
99.5
Chloride (CI) content%
0.007
0.004
Sulfide (S) gauge content%
0.0002
0.0002
Sulfate (SO4) content%
0.007
0.005
Ash%
0.008
0.005
Iron (Fe) content%
0.002
0.001
Arsenic (As) content%
0.0002
0.0001
Heavy metal (Pb) content%
0.0005
0.0002
On the other, we can not add anti condensation for food grade hydrogen amine agent, widely used in the production of zinc, copper and other fields.
Packing: 25kg/50kg bag, plastic bag lined with.
Website:
http://www.shinjiasheng.com/english/youjihuagong/186.html
Last:

No data

Next:

Chrome oxide green