Tabular corundum
Author:河南新佳晟 Comefrom: Date:2014-4-20 18:51:00 Hits:

25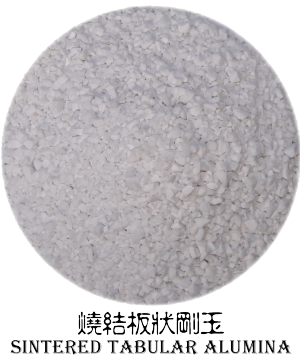 Ultra high temperature sintered tabular corundum, alumina as raw material, through grinding and shaping after drying, fast heating up fast cooling conditions in the ultra-high temperature shaft kiln under, self growth for many integrated plate columnar crystal grain size, generally in the 30-200um, alumina corundum purity many closed micro hole high containing internal. Special technology of the product determines the unique properties of it: high refractoriness; high corrosion resistance; high abrasion resistance; shock resistance and high heat resistance; high strength and good toughness; chemical stability. Refractory and ceramic and electric ideal insulation material, as well as abrasives and polishing the ideal material. I Secretary for sand and powder for a variety of 10mm-W10.
Main physical and chemical indexes of products:
Index
Specifications
Al2O3
Na2O
SiO2
Fe2O3
Bulk density
Apparent porosity
Water absorption rate
Granular material
99
0.40
0.16
0.10
≥ 3.5g
5
1.5
The fine powder
99
0.45
0.18
0.15
Packing: 25kg bag + wooden pallet fumigation;
1000kg bag + plastic bag lined, upper and lower opening.
Website:
http://www.shinjiasheng.com/english/naihuoyuanliao/196.html